Friction Materials
Explanation of Friction plate materials:
We see many different listings on ebay & websites that say Heavy Duty or High Performance on many different listings, it is a little misleading to say the least.

Paper Colors and Information:

Tan, Light brown & Dark Brown



Tan Paper Frictions ARE Stock Not High Performance Not Heavy Duty your Transmission from the factory
was built with these "photo above Left".
Light & Dark Brown papers are again stock materials on some but not all Transmissions from the factory.
They are an improvement over the tan paper but they are NOT high performance and are NOT heavy duty "photo above Right".

Green/Grey with Graphite Fleck & Black With Graphite Fleck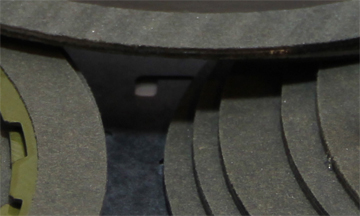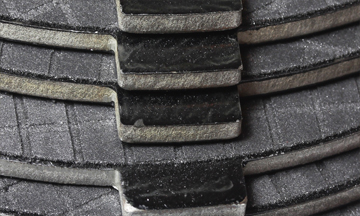 Green/Grey with Graphite Fleck papers "HEG" are an improvement over stock and ARE considered Heavy Duty but NOT high performance.

Green with Graphite Fleck "photo above Left" is High Energy Graphite material.
Grey with Graphite Fleck is a just a Graphite infused Grey paper, if it were NOT infused with the graphite is would carry the same grade as the Tan, Light & Dark Brown papers and would not be reliable for heavy duty use.

But seeing it is infused with the graphite that would make it acceptable for Heavy Duty use.
Black With Graphite Fleck "photo above Right" ARE considered Heavy Duty and High Performance in any application.

It is a carbon infused paper with the addition of graphite VERY Strong.

Blue & Red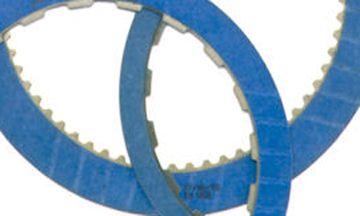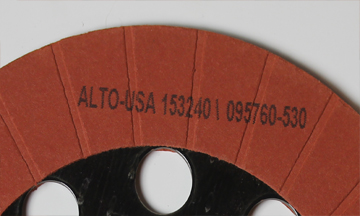 Blue plates are sufficient for Heavy Duty use and also high performance "photo above Left".
Red Plates ARE the best material you can buy for ANY Heavy Duty or High Performance application hands down specifically the Red Eagle plates" photo above Right".